Andy Cabasso is a startup founder, digital marketing professional, speaker, and lawyer. He is the co-founder of Postaga, an all-in-one platform for link building and email outreach. Prior to Postaga, he started, grew, and then successfully sold a digital marketing agency.
Your top priority if you own or manage a business is to get more customers. The second one is most likely having a positive cash flow.
One is about spending money; the other is about saving money.
So, how do you manage to marry the two and still get ahead? The answer is optimized marketing tactics. This article focuses on 6 marketing tactics to get more customers without increasing your monthly budget.
We'll see how simple things like optimizing your website, SEO, using social media, and tapping into the potential of shares and referrals can help you hack your way into the big league without dropping too much cash.
Optimize Your Website
Optimizing your website in terms of flow and SEO is the easiest and most impactful move you can make.
You may have been in a hurry to set up and launch your website in the beginning and probably didn't get around to checking how well it's working after the launch.
Or, you've gone through so many changes over the years that your site has become a mishmash of pages.
As understandable as this is, it can cost you and your growth marketing strategies dearly.
Broken links and poor site navigation can substantially increase your bounce rates and decrease your conversion rates.
So, in order to prevent that from happening, you need to give your website some TLC.
The first thing you can do is an audit.
An audit will help you identify performance issues that you can fix to generate more leads.
If you identify things like slow response rates, implement solutions that will speed up your website. There's little else that will make a potential customer drop out faster than a slow-loading webpage.
Next, you should focus on flow.
With the data from your audit, you can review your website pages to pinpoint pages that have high bounce rates and low click-through rates.
Check if they:
have an intuitive flow
encourage visitors to take action
focus on the customer
highlight the product/service benefits
make it clear how the customer can get more info, support, or proceed to a purchase
funnel the customer to the next step of their journey
An audit will also give you data on broken links that can affect your website's flow and SEO. If you catch any, make sure you fix or remove them.
Giving your website a critical review will help you identify any pain points and fix them to streamline the customer's journey.
Improve Your Website's SEO
Yes, SEO is complex and costly and takes a lot of time and effort. But, at the same time, there are a few things that won't cost you an arm and a leg when it comes to SEO.
The first one is optimizing your website. We touched on that above.
The second one is diving deeper and upping your keyword game. This is not as difficult now as it used to be years ago.
You now have tons of tools to help you identify the keywords that can bring in more traffic and boost your search engine ranking. From Google Keyword Planner to the keyword research tools from SEMrush, Ahrefs, and Moz, you choose what works for you.
Using them, you can make keywords, key phrases, and related keywords work to your advantage.
Related: This Is The Best Keyword Research Tool, Hands Down
The third thing you can do is optimize your website for local SEO.
This is the easiest part of SEO you can tackle yourself. That's if there ever was anything simple about SEO.
To nail local SEO, make sure:
your content contains location-based keywords (in the URL, titles, headings, and body)
you list your business in relevant online directories
your contact information and business information are consistent across different platforms
you publish location-specific content
Using this low-cost or even free marketing tactic can boost your ranking and get you featured in Google's local 3-pack.
Another easy way to boost your website's SEO is to put more work into link building and backlinks.
We'll get into this in more detail below. But the main idea here is to identify opportunities for link building, such as:
finding online sources that mention you without linking to your website
creating and posting content that is worth linking to
using online tools like SEMrush Backlink Analytics to see what your competitors' websites link to
using Google Search Console Reports to identify opportunities for building backlinks
using outbound links to high-authority websites
identifying the top referral sources of your website
using Help a Reporter Out (HARO)
writing guest posts on other websites
posting on industry forums
Put Your Content to Work
This marketing tactic will not require money, but it will require time.
If you already have good content, you can take a shortcut and simply update it. See which content has acquired the most traffic and shares and bring it up to date by adding more current facts or updating the data to reflect the latest stats.
If you don't have content, it's time to tap into the potential of content marketing.
Ideally, it would help if you started with determining what your audience wants to learn more about. And how they prefer to have the information delivered.
Younger audiences prefer visual content. Not-so-young audiences prefer written content.
It's up to you to find what you want to share with your potential customers and how.
Next, either turn yourself into a storyteller or identify a member of your team who can do it. If you already have a copywriter or content writer on your payroll, that will be easy. If you don't and you don't want to do things yourself, you can easily find freelancers online who can do the job for you.
Related: SaaS Content Writing: How to Attract, Engage, and Delight Your Customers
The key is to publish high-quality content that helps real people solve real problems.
High-quality content can:
boost your credibility and reputation
boost your domain authority and search engine ranking
increase traffic through shares and referrals
generate leads and increase conversion rates
Something else you can do if you already have good content is to upgrade it. You can take a series of blog posts and create an ebook. You can create skyscraper content. You can also create infographics or charts.
The sky is the limit. And the point is to create content that will be appreciated, shared, and linked to.
Make the Most of Social Media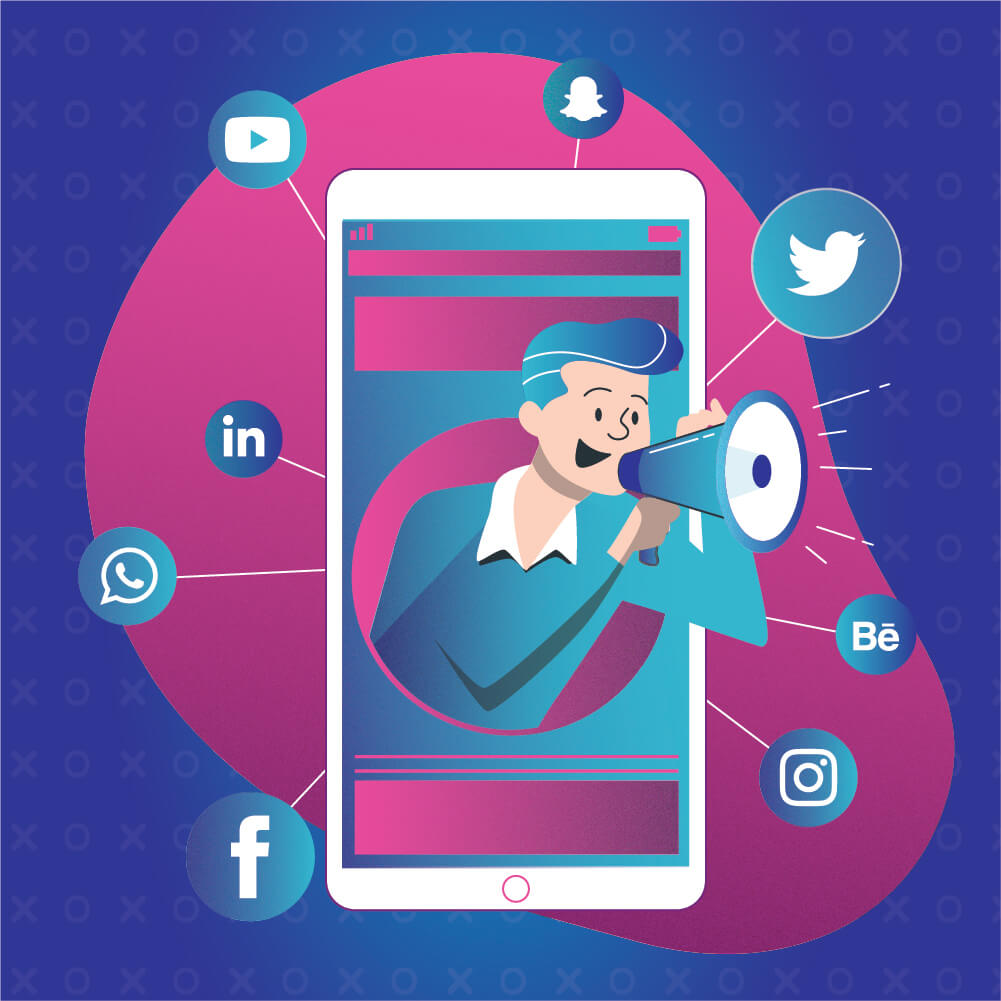 Next up on the list of marketing tactics that will get you more customers without increasing your monthly budget, we have social media.
This infinite growth resource for businesses is virtually free and has tons of potential to boost your reach and traffic.
The catch is that you have to do it right.
What this means is that you have to share relevant, high-quality content consistently. I can't emphasize this enough.
Consistency is key and perhaps the most important element in your social media marketing strategy.
Your first step should be creating a social publishing schedule. It must include the platforms you will be posting on, when you will be posting, and what types of content.
The frequency of posts you include in this schedule should be determined based on your industry, audience, platform, and team capacity. It could be daily, weekly, monthly, or even several times a day.
If you're not sure what the ideal frequency is, check out your competition.
Now, regarding the platforms you will be posting on, you must consider a few things.
First, what platforms are relevant to your audience?
Platforms like Linkedin are more relevant for B2B marketing, while Instagram is more popular for younger users.
However, you should not limit yourself to one platform and, instead, be active on as many as you can.
Instagram, for instance, won't eat up too much of your time, and with 500 million active daily users, it has the potential to bring in qualified leads no matter your industry.
Instagram's advantage is that it focuses on visual content, which is quicker to create than written content. Its disadvantage is that there are so many posts each minute that yours can easily get lost.
To push your content on platforms like Instagram, you need to learn how to use hashtags and captions that can generate more views and shares. You also need to diversify your content and tap into the potential of video content and features like Instagram Live.
YouTube is another good example of a platform that can generate leads. Videos are in high demand right now and they are a great way to attract potential customers. To establish credibility and promote your business, you can easily make and share how-to videos or other instructional content.
No matter what social media platforms you choose, make sure to add links to your website to drive traffic, be consistent with your posting schedule, and actively respond to your followers.
Link Building and Referrals
Social media is also a good source of referrals and connections with journalists and bloggers. This way, you won't have to increase your monthly PR budget and, instead, do the outreach part yourself.
You can reach out to bloggers and influencers and get featured. Or offer discount codes for their audience. You can also set up contests, affiliate programs, or cross-promotions with other brands.
By reaching out and creating connections with well-established figures, you can:
expand your reach
increase your chances to attract more customers
increase engagement with your audience
get backlinks to boost SEO
You can also get more exposure by writing guest posts for bloggers or answering interviews for journalists.
As far as referrals go, setting up referral programs is an easy way to motivate your existing customers to share the word about your product or service and drive more traffic and qualified leads to your website.
The biggest advantage of referrals is that potential buyers are more likely to trust you when they know someone in their circle is already your customer. Therefore, the chances of converting the referral are much higher.
This tactic won't be free. However, it will be very cheap if you consider the details.
For instance, you can offer a $5-10 discount to existing customers who refer you to a new customer. That amount won't damage your budget since you will only be offering it when the existing user makes a new purchase.
It is only a discount you give them whenever they buy their next product.
It is pretty easy to build if you feel that you do not have a big enough network to put this to work. Just compile a list of your ideal clients and use an email lookup tool to get their email - just like that, you have a lead list ready!
Manage Your Email Subscriber List
Your email subscriber list is an invaluable marketing tool you need to learn to manage properly.
There are some things you can do in this respect that are free. And on the other hand, you can also use some cheap email marketing services to connect with your audience and generate more leads.
It won't cost you a dime to go through your email subscriber list and eliminate those who don't engage.
It may sound strange to give up on some of your email subscribers when you've worked so hard to get them.
However, especially if you are paying for your emails to be delivered, it's an excellent way to optimize your email marketing strategy and make sure that the emails that do get delivered also have a high chance of generating a return.
Think of it as switching quantity for quality.
When it comes to cheap email marketing services, most also offer free plans and paid plans that typically charge you per subscriber or per threshold. So, you won't need to break the bank to deliver relevant, high-quality content to your subscribers that will drive engagement and sales.
Related: The Best Email Marketing Software
All you'll have to do next to make email marketing work for you and get you more customers is to create valuable content, throw in a discount or promotional offer every now and then, and be consistent.
Marketing Tactics You Can Bring to the Bank
No matter what tactics you choose to execute on, it's essential to make sure that you are reaching the right customer with the right message at the right time.
Marketing is only as effective as the buyer's journey that you are inviting customers into. Do you have a high-conversion, user-centric, compelling website design?
If not, you aren't ready to start with any of these marketing tactics. Like pouring fuel into an inefficient engine, driving traffic to an underperforming website is wasteful.
The key is to first generate a deep understanding of your target persona, their biggest pain points, and jobs to be done, and then build a website experience that first meets them where they are and then takes them on a journey that results in a sale.
Do you currently have a well-designed website and reliable growth engine that consistently drives traffic, leads, and opportunities?
If not, you're not alone.
That's why we put together the Growth Marketing Strategy Kit. This resource pack will help you build and tune your engine of growth to turn your website into a lead and customer-generating machine.
Grab your free kit to learn to do better marketing and deliver meaningful growth to your organization.
Explore Topics
Discover the Hidden

Strategies

We Use to 10X Our Clients' Growth in 36 Months!
The Growth Playbook is a FREE proven guide to planning, budgeting and accelerating your company's growth.